Why Rescue Air?
Highly Trained Employees Who Understand and Believe in Our Cause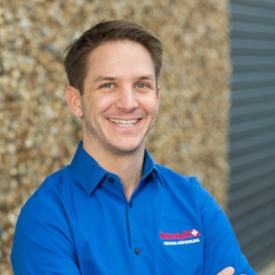 I saw the need for a business that offers comprehensive service and sought to redefine what that means in the HVAC repair industry. Ours is a company that listens to their customer's needs and solves their problems. We offer the best products and fully explain each new technology post-installation. This is a company with highly trained employees who understand and believe in our cause.
To remain ahead of the curve, we participate in several elite business development groups, which steer our employees into cutting edge training and continuing education courses. This helps us ensure we have around the clock service conducted by employees who refuse to fail. Finally, we pride ourselves on being review oriented and continually strive to evolve this business through the words, concerns and needs of customers.
As part of this continuous evolution we offer Club Memberships, no charge system assessments, fast and fair service calls and weekend installations. Advice is always free at Rescue Air so don't hesitate to call and let us know how we can be of benefit to your family.
Joshua L. Campbell
Owner – Rescue Air
Rescue Air Heating & Cooling
Licensed & Insured in the State of Texas
Our Commitment to Customer Service Never Falters
Read Reviews From Our Happy Customers
"Second time they have worked on my two systems and I couldn't be happier. "

Kyle H.

"Call them for great service!"

Art C.

"Knowledgeable, responsive and friendly."

Joe Frank B.

"I'm very happy with the service I received today."

Lisa W.

"Overall, great experience. "

Kate M.

"The technician, Jason, was wonderful! "

John M.

"The HVAC techs I had were all very knowledgeable and on time. "

Jon H.

"Super pleased with the service from beginning to end."

Jeff P.

"He was exceptional. I highly recommend this company."

Lauren P.

"Absolutely great service! "

Matt C.

"Michael and his team are awesome. "

Alicia T.

"They called when the technician was on his way and sent a text with his picture. "

Mara R.

"What a great experience! "

Deborah H.

"He arrived on time, diagnosed the issue, and went to work. "

Jason H.

" Friendly, professional and overall amazing service and exceptional experience! "

Ariyana G.