Where is My AC Filter?
We've said it once, and we'll say it again — changing your air filters is a MUST for homeowners. Yet this very simple task often gets pushed to the backburner. But why? Because they have trouble locating them!
If you've ever asked the question "how do I find my air conditioner filter," you've come to the right place.
Typically, AC filters will either be located in return ducts or inside the air handler in your attic or basement. Return ducts can be in the wall, floor, or ceiling and have slatted openings where air passes through. Alternatively, your air filter may be located in the large metal box that houses your air conditioner's motor and fan (the air handler - see image below).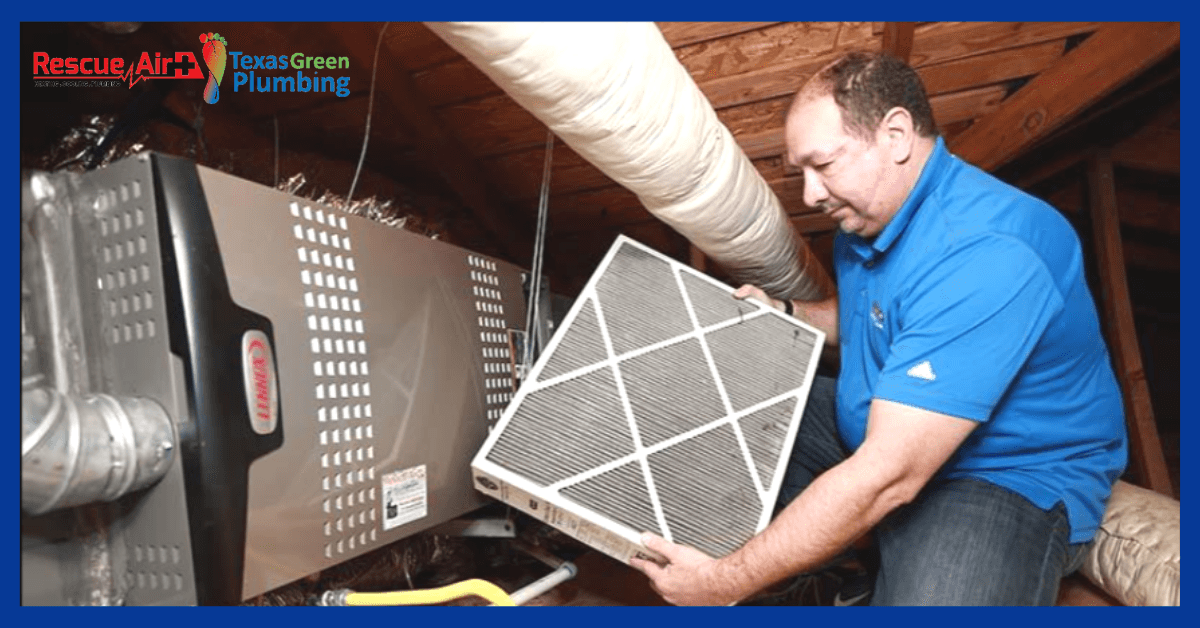 How Many Air Filters Do You Have?
First things first, how many air filters do you have in your home? Check each room (including your attic and basement). HVAC wall units in each room will have the filter behind the unit. If you have an HVAC unit in your attic or basement, check under the removable cover on the air handler.
Where Are Air Filters Located on Your HVAC System?
Vertical HVAC systems — Vertical HVAC systems are typically found in the basement. The air filter can be located at the bottom of an up-flow, vertical system and the top of a down-flow, vertical system.
Horizontal HVAC systems — Horizontal HVAC systems are found in attics, garages, or large basements. The air filter will most likely be positioned vertically in a slot on the side of the unit.
Why You Should Call Rescue Air
Your problems are our problems — that's why we stress quality of service, speed of arrival and affordability.
We can work on any brand of HVAC system, and we come to your home fully stocked with the equipment required to finish the job.
Please don't hesitate to contact us if you have any questions about your AC. For HVAC repair services in , TX, or the surrounding areas, call Rescue Air Heating and Cooling at (972) 201-3253!